Aqueous Accumulator
Name
Aqueous Accumulator
Type
Machine
Tool
Stackable
Yes (64)
Source Mod
Thermal Expansion
A machine which acts as a water pump or dehumidifier. To operate as a rudimentary pump, place in a pool of water. No power is required. This machine will not function in the Nether.
If horizontally adjacent to two or more water blocks (more than 2 will not provide an increase in water production. Source blocks are not necessary), the Accumulator will generate water at a rate of about 1000 mB every two seconds. It will eject water at a rate roughly comparable to a BuildCraft pump being powered by a couple of redstone engines.
Aqueous accumulator itself has a small internal water storage equivalent of 4 buckets of water.
One Aqueous Accumulator can supply enough water, if given the correct waterproof piping, to keep 4 combustion engines cooled 24/7.
Note:
In newer versions more source blocks may increase the rate of refill
Known Bugs
Edit
Liquiducts will not work in extraction mode, but do work in the default mode.
Raw Materials:
             8 Glass             8 Tin Ingot
             1 Redstone          9 Iron Ingot
             8 cobblestone       1 Gold Ingot
             8 sticks                                 

Inputs: 0
Outputs: 1, Orange (Liquid Output.)
Video Tutorials
Edit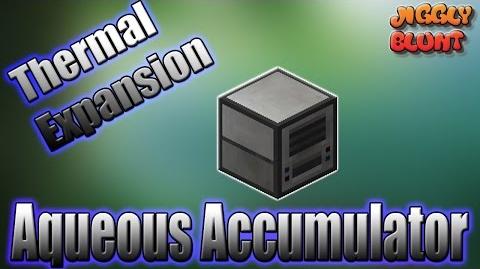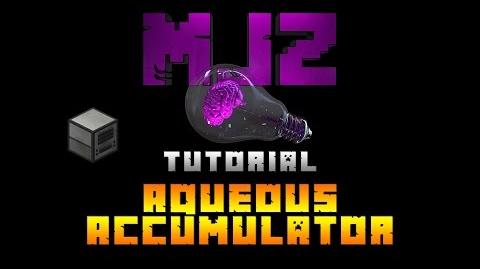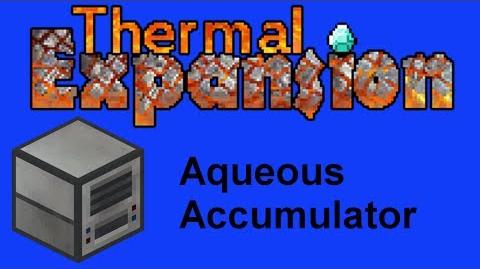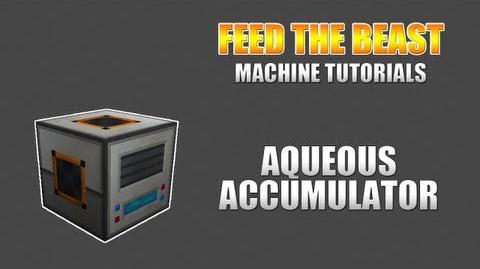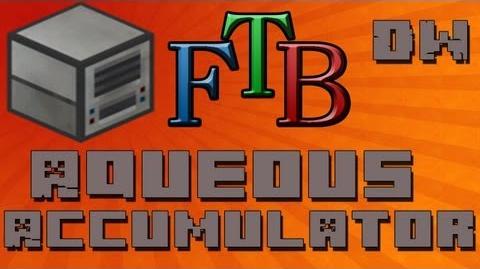 Community content is available under
CC-BY-SA
unless otherwise noted.